Shipments
AIR, SEA FCL, SEA LCL, RAIL and ROAD

Registration
Register and monitor all data about your shipment, with different fields and conditions available per shipment type (AIR/ROAD/SEA/RAIL)
Billing
Billing tab with receivables and payables side by side. Issue an invoice directly for shipment, register payables, see sell & cost info, profit and margin
Edocs
Simple edocs management, with drag and drop features (directly from email), split PDFs, export to PDF from images, XLS, word, etc, merge multiple documents, rearrange pages
Email integration
Generate Transport orders, client notifications, arrival notice. Integrated order management system, with options like multiple loading and unloading addresses. Arrival notice with direct client email delivery of predefined / customized text.
Packing and Routing
Dedicated sections for packing and routing with automatic calculations for chargeable or transit time.
Dedicated dashboards
Customized dashboard for each department. Access to details like revenue, costs, profit, per shipment or general, side by side Estimations vs. Actual invoice data
You are always in control
Multiple and intelligent filters shows you the data you need in less than 1s.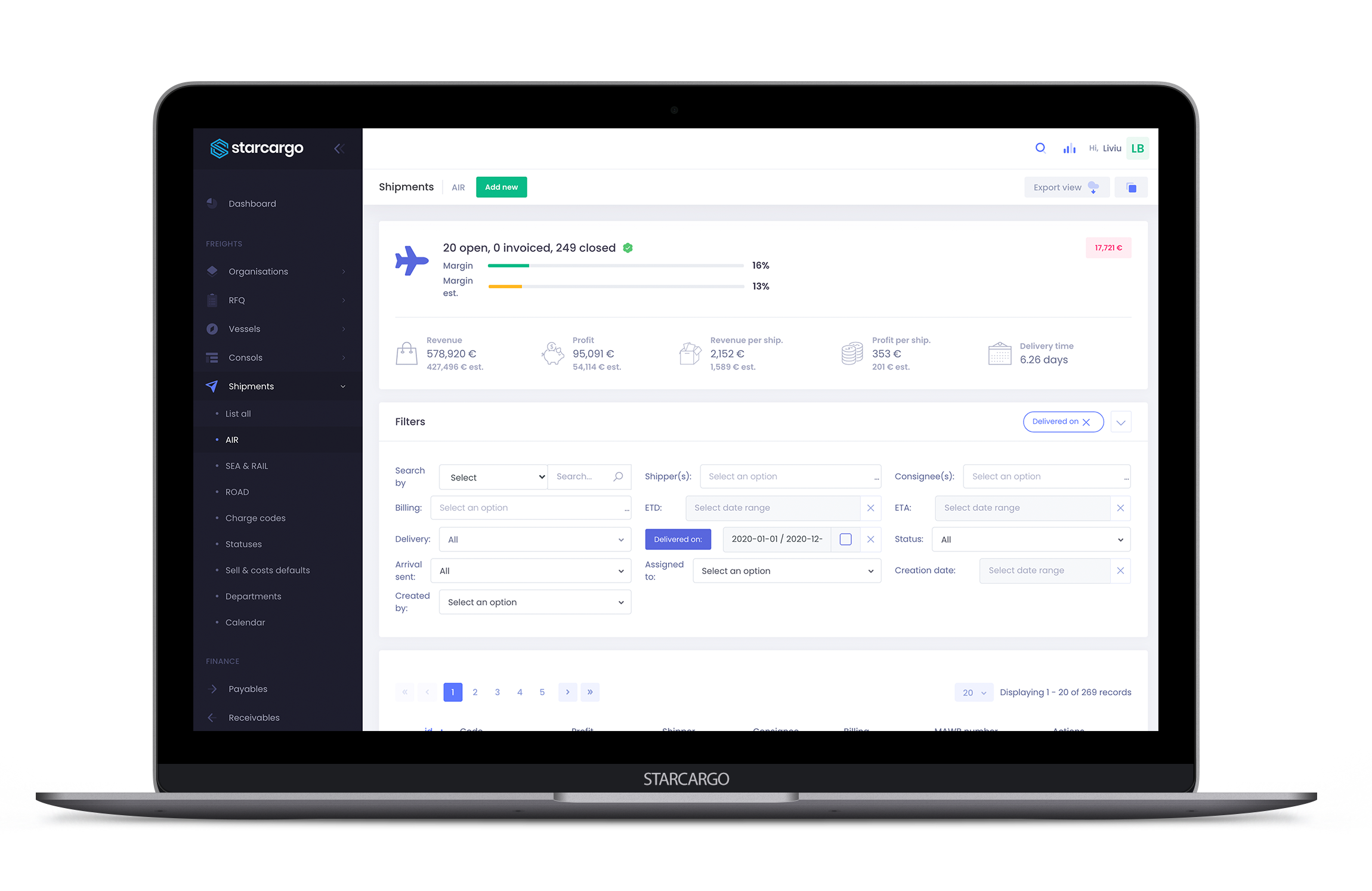 Add new
Create new shipment with just a few clicks and have your job number generated automatically. Duplicate option gives you a faster alternative to create a new shipment for same client.
Invoicing
Register the sell and cost data per charge code, with multi currency options, editable descriptions,default templates per inco terms. Issue the invoice with one click / add payable with drag and drop.
Close shipment
Smart functions behind our system let you close a shipment only when all services are invoiced and you have received and allocated all payables from suppliers.