Always know your stats
See what's invoiced, what's due to pay or export data from dedicated sections.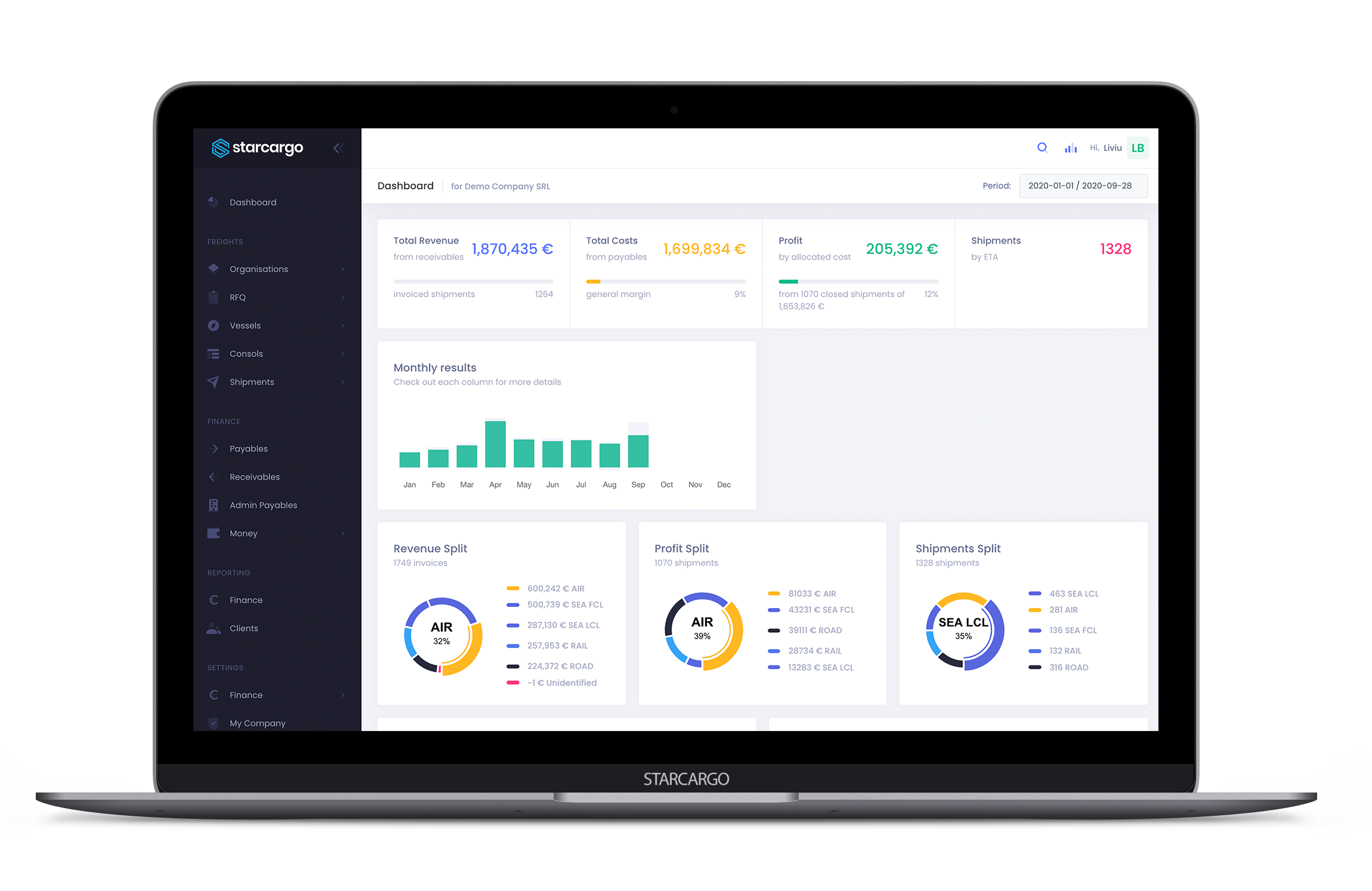 Powerful dashboards
See real-time data with our beautifully designed dashboards which shows you the exact data you need to take action.
Excel export
Export only the data you want from dedicated sections, including shipments data, invoices data.
Advanced reports
Extract custom reports from dedicated section, see accounting reporting, profitability reports, clients activity reports and more.