Organisations

Management
Create, import from Excel and easily manage your clients, suppliers, agents and partners
Presets
Create default settings for each partner and use them across system. Options for Default Payment Terms, Currency, Exchange, VAT rates, Default Broker and departments
Addresses and Contacts
Define multiple addresses and contacts for your partner. Useful to mange multiple loading and unloading places.
Sales module
Integrated sales module per organisation, to help you track your sales activities with your partner, like phone calls, emails and visits.
Electronic documents
You have enough cloud space to save per organisation all relevant documents like Contracts, Registration docs, copies of important files. All easy with drag and drop.
Notes and Logs
You can always add special notes and automatic log tab shows you all changes made by anyone in your company.
Easy Configurable Options.
Choose from a wide array of Options for your best matched Customizations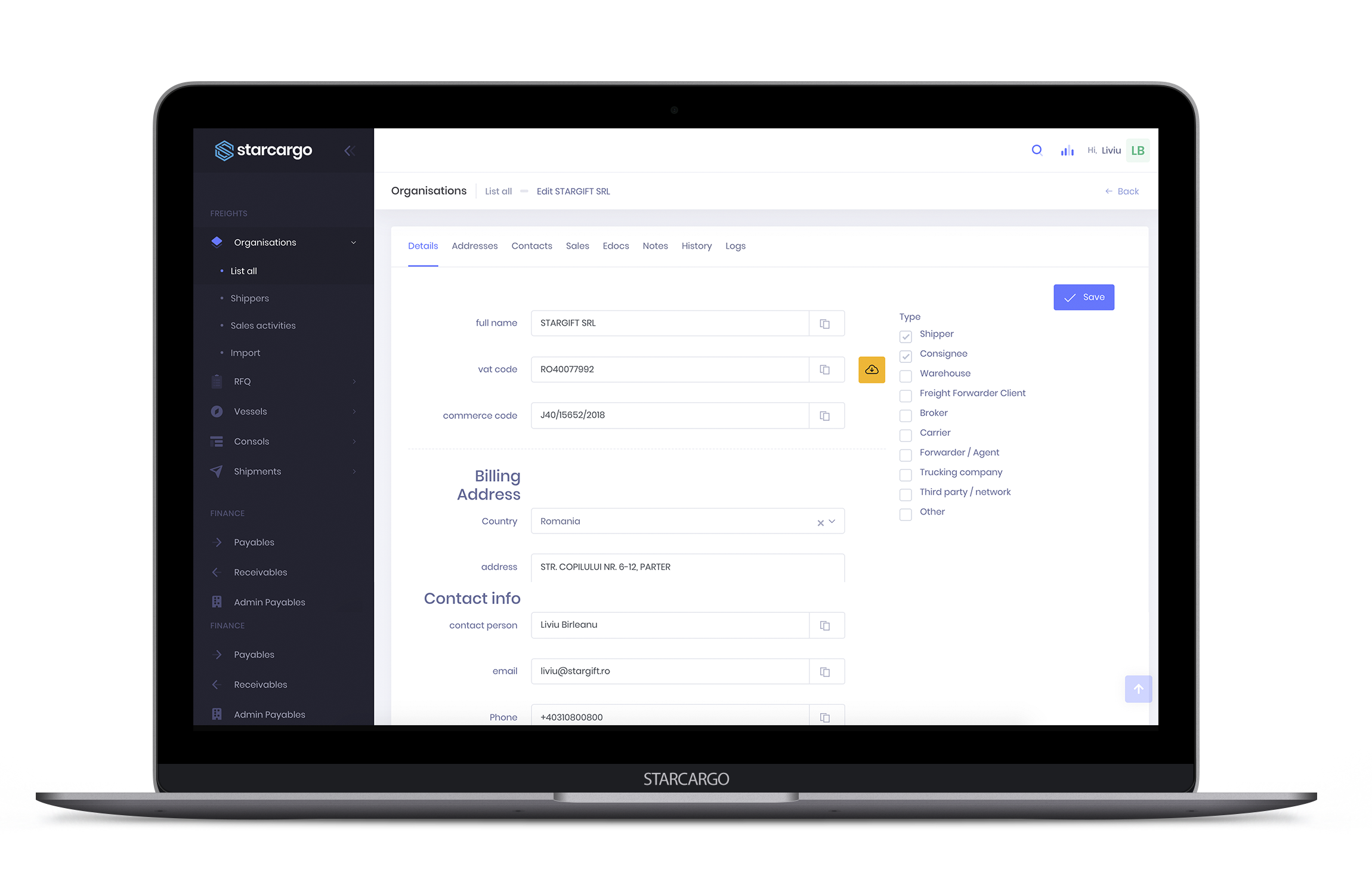 Add new
Add new with "one click" by retrieving data from internet(*applicable for RO). Setup all data you need about your partner, including addresses, bank info, contacts, electronic documents
Organize
All your partners in one place. Save all your partners documents in cloud access them anytime
Search
Powerful filters to search for organisation by multiple criteria