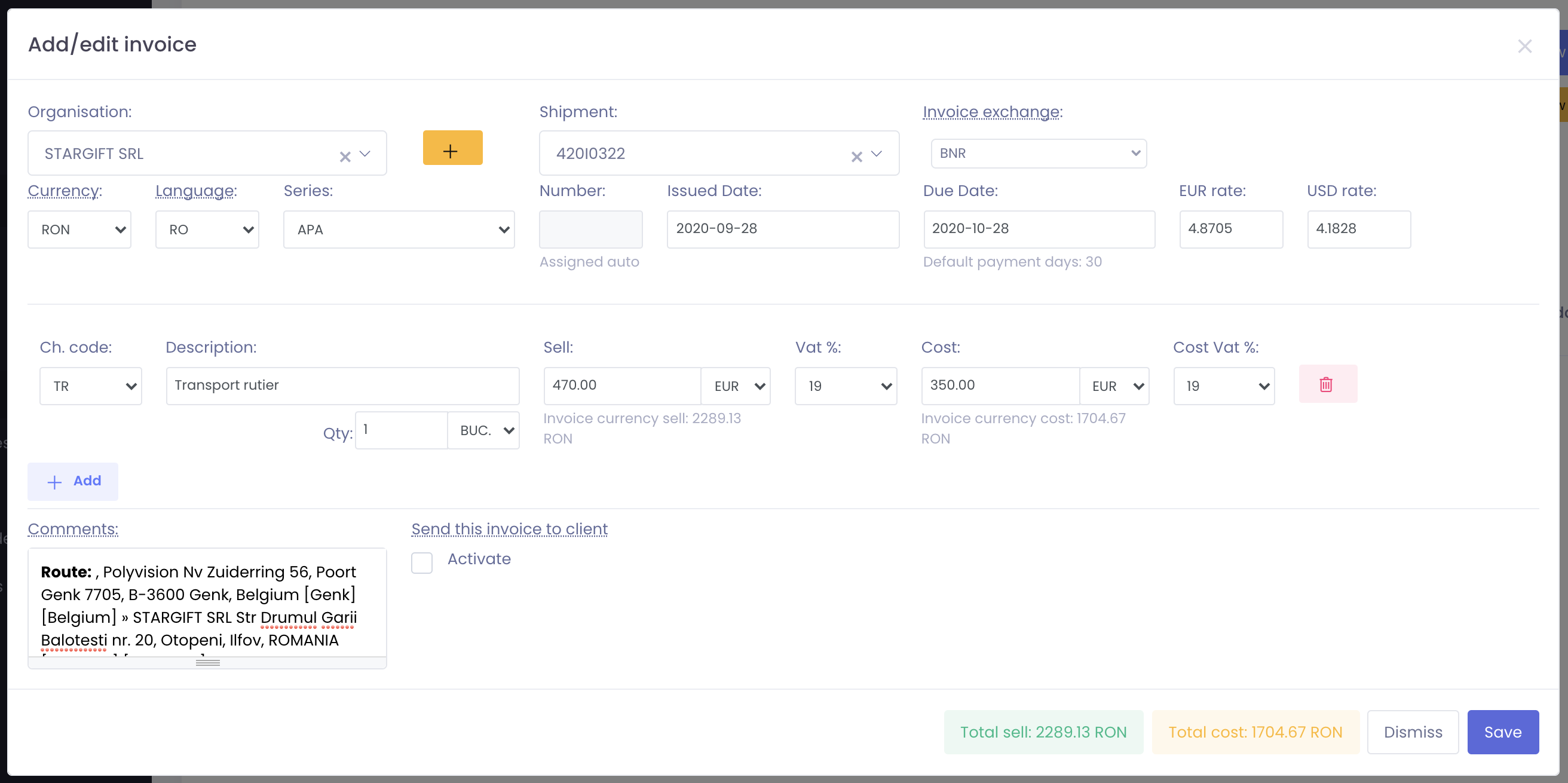 One click invoice issue
simple and fast
Fast invoicing with multiple settings available. Based on all data saved on organisations and shipments, invoicing it's a "one click" job, with predefined data for currencies, exchange rate, sell data, email invoice.
Dashboard always at your hand
With real-time stats. All data in you hand with immediate availability.
Simple management of your payables and receivables process with advanced features and reports from Estimated to Actual profit per shipment. See how much is due, per department. Also how much is to collect based on all issued invoices.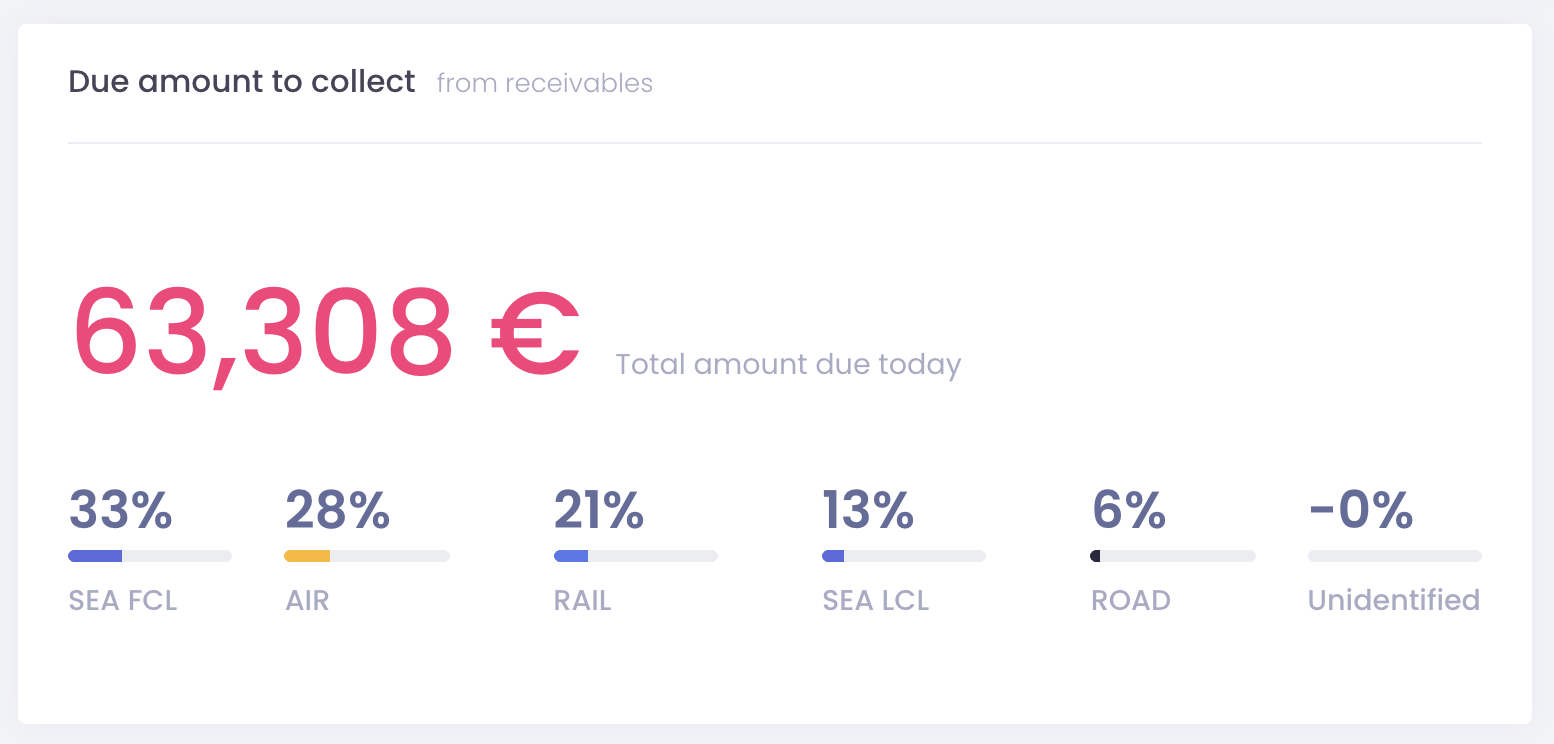 Mass update selected invoices
quick and easy
You can select multiple records and take mass actions on your selections. Integrated exports to ZIP / bank files, status / category update.
Excel export
Export function for all views
Export function is always there for you on each section and takes into account any filtering set